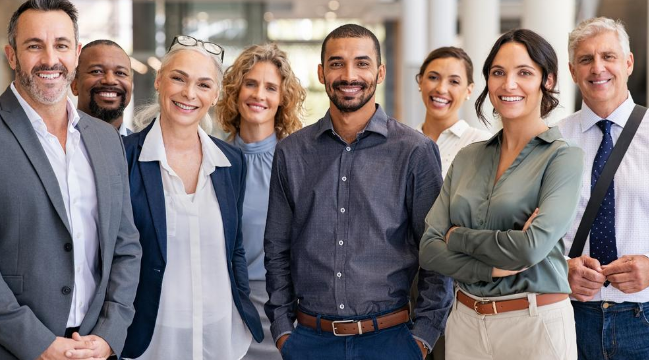 Relatability is a key attribute for leaders. Being accessible and responsive attracts others to join the pursuit of their goals. A new report suggests that the benefits of relatability aren't limited to individuals. Relatability is also a key factor powering organizations.
In its Global Talent Trends 2022-2023 Study, the financial services company Mercer found a correlation between organizational relatability and success. Companies focused on being relatable to employees had high growth, innovative practices, engaged workforces and positive cultures.
Business implications
Being a relatable company isn't just a feel-good story. There's also a strong business case regarding employee engagement, retention and recruitment.
The recent and sustained rise in job changes and resignations has shown that employees want to work for companies that demonstrate their human side. A survey by CNBC/Momentive found that over half of employees won't consider working for an organization that doesn't share their values.
Company leaders have taken note. In Mercer's report, 80% of C-Suite respondents said human and business purposes are more interconnected than ever before.
Improving your company's relatability
Just as people can learn to become more relatable, so can organizations. The following ideas can help you grow deeper connections with your employees:
Partner with your workforce.
Address holistic well-being.
Allow for authenticity.
Bridge the divides.
Partner with your workforce
Employees want to be viewed as valued partners, not subordinates, notes the National Association of Plan Advisors. You can demonstrate this partnership by gathering and acting on employee input. Encouraging feedback and regularly scheduling short surveys are simple ways to gain these insights.
Acknowledge your employees' ideas, even if you don't follow them. Ignoring a response is worse than failing to ask, reports Inc. magazine.
In addition, create opportunities for your employees to learn new skills, build leadership abilities and demonstrate personal values. An example is employee resource groups, which are voluntary groups in which employees share experiences, support one another and communicate improvement ideas to leadership.
Employee-led committees and task forces can also create opportunities to accommodate various interests and skills. For example, you might create committees for wellness, social events, or vision and mission statements.
Address holistic well-being
Exhaustion is rampant. An estimated 70% of employees have felt burned out over the past 12 months, according to a global study from the management software company Asana. Relatable organizations recognize that a piecemeal approach to wellness will fall short of current needs.
Instead, your wellness programming should connect and address the physical, mental, social and financial health needs of your employees. A holistic program would include:
Affordable, accessible health care
Virtual and in-person mental health resources
Social events and support to combat loneliness and burnout
Financial education that addresses relevant topics such as budgeting, debt and retirement savings
Gather data from your employees and tailor your benefit offerings to help them build sustainable, long-term solutions for whole-person wellness.
Allow for authenticity
Nothing is more relatable than being who you are. It's essential to create an inclusive work environment that makes employees feel comfortable showing up for work. Inclusive workplaces enjoy higher engagement, productivity and retention, according to the Society for Human Resource Management (SHRM).
Research continues to uncover positive business outcomes from diversity, equity and inclusion efforts. One of these is the power of different perspectives to drive creativity, problem solving and innovation. Creating employee connections through work gatherings, cross-departmental projects, and volunteer and charity events outside of work can help employees build deeper and more satisfying relationships.
Bridge the divides
Though human connections are vital to a relatable workplace, perfect harmony doesn't exist. And you don't always want full agreement. But you do want mutual respect. When employees can considerately voice their opposition and challenge the status quo, it helps companies guard against stagnation.
SHRM recommends civility training to offset rising political and social polarization. CNBC reports that 40% of employees would likely quit if their company stood for an opposing political issue. But part of being relatable and authentic is staying connected through disagreements.
To do this, find ways to demonstrate your company's core values. At meetings and work events, include activities in which employees share stories and get to know each other on a personal level. These connections will improve their ability to collaborate and resolve differences at work.
Find your connection
Leading by example is the best way to build a relatable organization. When management at all levels commits to honesty, vulnerability and open communication, it creates a safe work environment for others to do the same.
For more ideas on enhancing your company's relatability, talk with your benefits adviser. They can help you explore holistic benefits options that address your employees' well-being. In addition, they can identify training opportunities that strengthen leadership and employee connections.