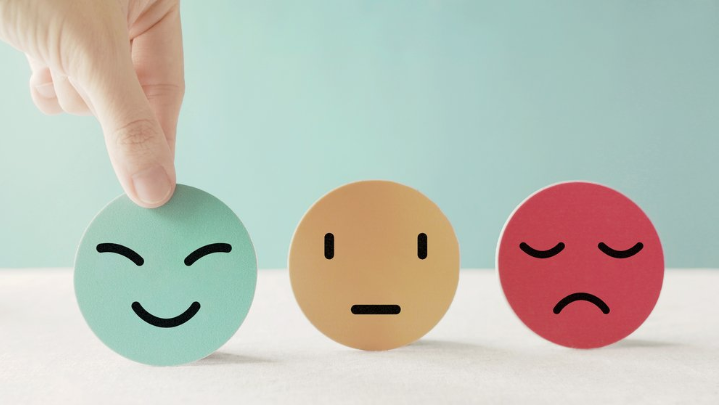 Employers have different views on employees' well-being than the employees themselves. In many cases, it's not even close. And it begins with diverging thoughts on benefits packages.
Just 61% percent of employees report being satisfied with their benefits, while 83% of employers say their employees are happy. That 22% difference is a big jump from a gap of just 3% in 2018.
These numbers come from MetLife's 2023 Employee Benefit Trends Study. MetLife also found discrepancies across critical areas of well-being:
Financial health: 28% gap between employer (83%) and employee (55%) perceptions
Mental health: 20% gap between employer (85%) and employee (65%) perceptions
Physical health: 20% gap between employer (87%) and employee (67%) perceptions
Social health: 19% gap between employer (86%) and employee (67%) perceptions
Why it matters
Workplace well-being is essential to employee health, engagement, productivity and retention. The consulting firm Gartner notes that employees who participate in wellness programs report better overall health. And organizations with healthier employees produce better business results.
According to MetLife, employees also say they are healthier when employers demonstrate care for their well-being. However, only 40% of employees say they are holistically healthy. Mental health and financial health have declined the most in recent years.
Declines in employee health aren't for lack of trying, reports Gartner:
85% of organizations added at least one mental health offering over the past three years, and nearly 80% expanded a current offering during that time.
50% introduced a physical health benefit; 61% expanded an existing offering.
38% began a new financial wellness benefit; 39% expanded an existing offering.
Despite employers adding benefits and expanding existing offerings, participation rates in wellness programs remain low. Limited usage of these benefits could explain the disparity between employer and employee perceptions of well-being.
Connecting employees to wellness benefits
In today's 24/7 digital world, many employees face information overload. Getting employees to pay attention to wellness benefits can be challenging, and getting them to participate in programs is even harder.
In addition, wellness benefits are often siloed. It's common to talk about a mental health benefit in one communication, then use another space to offer a financial planning course.
But separate promotions overlook the intertwined nature of employee health. According to PLANSPONSOR magazine, 48% of employees report that financial challenges reduced their mental health in 2023, up from 31% in 2022.
Gartner recommends integrating your benefits to create more points of awareness and access. For example, many companies provide unique communications on buying a home. Benefits communications may include information on loan assistance, financial incentives, online real estate resources, and 401(k) plan loan options for first-time home buyers.
However, this strategy only reaches a subset of employees: those actively seeking a house. An integrated approach would include homebuying benefits as part of a holistic communications practice.
With this technique, you might highlight benefits in all stages of homeownership to cast a wider net. Under the umbrella of homebuying benefits, an example would be:
Before homeownership: Provide budgeting and financial planning information. Communicate student loan repayment, debt consolidation and other benefits addressing barriers to homeownership. Discuss 401(k) matching contributions and plan loan options. Point employees to information on real estate, home inspections, home prices and other pertinent data.
During the homebuying process: Direct employees to financial assistance and resources. Point employees to will and estate planning and group legal plans. Highlight physical and mental health benefits to manage stress. These may include fitness classes, gym reimbursements and mental health apps.
After a home purchase: Communicate long-term insurance policies such as life, disability, and accidental death and dismemberment. Discuss common next steps after a home purchase, including professional development opportunities, parental leave policies, 529 plan savings and retirement planning.
Integrate your benefits by identifying common scenarios and communicating related benefits in all areas of health. Life events provide a natural pathway for benefits communications.
Examples of other common life events include:
The start of student loan repayments
Marriage and divorce
Pregnancy, childbirth and adoption
Illness and injury
Caregiving for an aging or disabled relative
Retirement
Connect employees to your full array of complementary benefits for each of these life events and others. This integrated strategy can increase awareness, access and usage of benefits throughout the employee life cycle.
To support your efforts
Wellness benefits are most effective when they work together to meet employees' varied needs. For more information on employee well-being, wellness programs and benefits integration, talk to your benefits adviser. They can help you identify gaps and solutions.