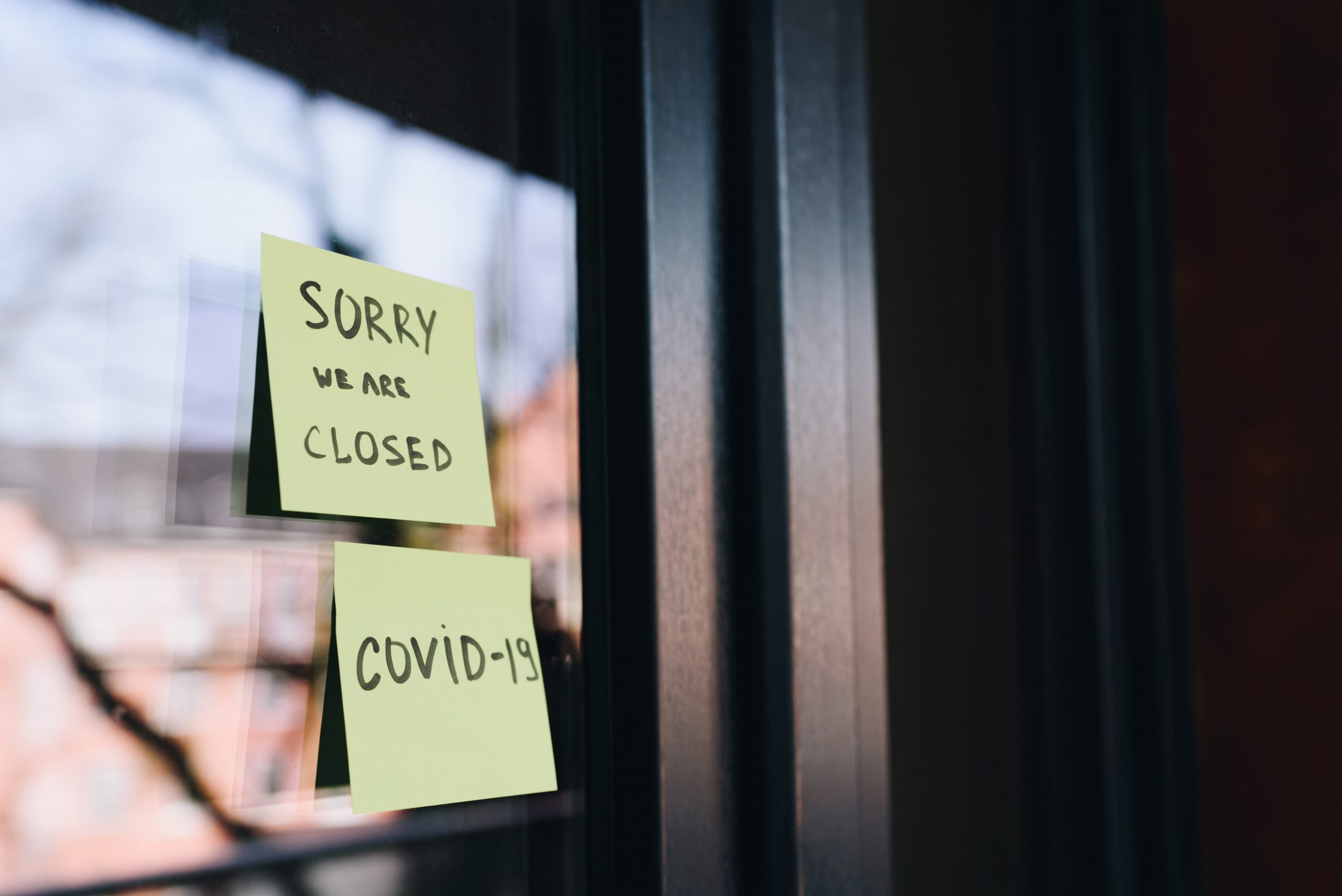 There are now 120 cases on appeal, in both state and federal courts, that allege insurance companies wrongfully denied coverage for pandemic-related business interruption claims. Lawyers are awaiting rulings from the Ohio Supreme Court, the District of Columbia Court of Appeals and the Oklahoma Supreme Court, as well as the U.S. Court of Appeals Ninth Circuit and Eighth Circuit.
The highest courts in three states and at least two federal circuit courts are preparing to take up cases filed against insurance companies over business interruption claims stemming from the pandemic.
Nearly 1,700 lawsuits have been filed by businesses against their insurers, which denied claims for business interruption coverage submitted after state and local government officials ordered lockdowns throughout the country last year. Most judges, particularly in federal courts, have sided with the insurers, which have insisted that COVID-19 did not result in a physical loss or damage to their properties, as required under the policies. But some courts have sided with policyholders, leaving businesses a window of opportunity to pursue the claims further.
There are now 120 cases on appeal, in both state and federal courts, according to the University of Pennsylvania Carey Law School, who has maintained a COVID Coverage Litigation Tracker. Lawyers are closely watching cases before the Ohio Supreme Court, the District of Columbia Court of Appeals and the Oklahoma Supreme Court, as well as the U.S. Court of Appeals Ninth Circuit and Eighth Circuit.
According to Penn Law's tracker, federal judges dismissed claims in nearly 93% of cases, as did 54.3% of state court judges, an overwhelming number cited by amicus groups supporting the insurance companies on appeal. Judges have been even more likely to grant dismissal in cases where the policies had virus exclusions.
Now, appeals are pending in 25 states, with more than half in California, Pennsylvania, New Jersey, Florida, Ohio and Illinois. And amicus groups are lining up: the American Property Casualty Insurance Association on one side, and United Policyholders and the Restaurant Law Center, which is the public policy arm of the National Restaurant Association, on the other side.
"Everyone wants there to be decisions," said Tom Baker, the Penn Law professor who manages the tracker.
There is much at stake. Granting coverage of such claims could "undermine the stability of the insurance industry and its ability to pay claims on all existing insurance policies," wrote Claire Howard, the senior vice president and general counsel of the American Property Casualty Insurance Association, in an emailed statement to Law.com.
"Business interruption insurance is part of property insurance policies that cover actual physical loss of or damage to covered property," she wrote. "Actual physical loss is the total destruction of covered property by fire or tornado or the loss of covered property due to theft, for example.  Damage to covered property is the partial alteration of the structural integrity of covered property by fire or tornado, for example. These policies are not intended to cover diseases or pandemic-related losses."
Many judges have agreed, noting that even the presence of the coronavirus at one's property doesn't cause physical damage.
But policyholders, and the judges ruling for them, have called the language of the policies ambiguous and the denial of claims devastating to their bottom line. In particular, they insist that their inability to use their property constituted a physical loss or physical damage.
In recent rulings for policyholders, judges have turned to previous lower court decisions in other states, such as Virginia, Missouri and North Carolina.
Given that insurance is governed by state law, decisions by state appellate courts could be most persuasive.
"Federal trial courts don't have any particular expertise about insurance law," Baker said. "They're just guessing at what the state courts will do. So, therefore, the way more important precedents are not what the federal trial courts have done so far, but state high court decisions that people are citing."
One federal court has already turned to the state for clarification.
Cases in Ohio
On April 14, the Ohio Supreme Court accepted certification of a case brought by Neuro-Communication Services Inc., an Ohio audiology practice, against Cincinnati Insurance Co. The case was pending in the U.S. District Court for the Northern District of Ohio, where U.S. District Judge Benita Pearson certified the question in a Jan. 28 order.
The question: "Does the general presence in the community, or on surfaces at a premises, of the novel coronavirus known as SARS-CoV-2, constitute direct physical loss or damage to property; or does the presence on the premises of a person infected with COVID-19 constitute direct physical loss or damage to property at that premises?"
Pearson noted that dozens, if not hundreds, of similar cases are pending in state and federal courts in Ohio.
"As these cases wend through the various court systems, differing interpretations of Ohio contract law by different courts threaten to undermine the uniform application of that law to similarly situated litigants," she wrote.
In a statement, Cincinnati Insurance, while recognizing the impact that COVID-19 shutdowns had on small businesses, especially in Ohio, stood by its position, stating: "We continue to believe that pandemic-related economic losses do not constitute direct physical loss or damage to property — a prerequisite for coverage under our property policies."
Neuro-Communication Services, backed by business groups and other plaintiffs' lawyers, opposed certification, arguing that the case lacked a strong factual record and that certification was unnecessary.
Berger Montague's Y. Michael Twersky, who filed the plaintiffs' brief, did not respond to a request for comment.
"Persuasive or not, it's going to be paid attention to," Baker said. "What the Ohio Supreme Court says matters more than what any federal court says, unless it's decided in a way that's special to Ohio."
Impact 'far beyond D.C.'
A case before the D.C. Court of Appeals, the highest court in the District of Columbia, seeks reversal of a summary judgment order in favor of Erie Insurance Co. The plaintiffs, represented by Venable's Michael Davis, are a group of restaurants in the Washington, D.C., area.
"This case, of course, is of enormous importance to the appellant policyholders," wrote Lorelie Masters, a Washington, D.C., partner at Hunton Andrews Kurth, in an amicus brief for United Policyholders and National Independent Venue Association, supporting the restaurants in the case before the D.C. Court of Appeals. "However, the decision by the court here will reach far beyond the confines of this one case and far beyond D.C."
Davis declined to comment, and Erie's lawyer, George Reede, of Zelle, did not respond.
On March 31, the Oklahoma Supreme Court agreed to take up two consolidated cases against insurers that denied claims bought by Native American tribes that suffered when lockdown orders forced them to shut down casinos.
In ruling for the Cherokee Nation, Cherokee County District Court Judge Doug Kirkley acknowledged the varying court decisions across the country but found that the insurers had not been entirely clear in the language of their policies.
"Carriers have utilized the phrase direct physical loss for over fifty (50) years, and courts have begged carriers to define the phrase to avoid the precise issue before the court now," he wrote in a Jan. 29 decision. "Defendant Insurers could have avoided this outcome if they had defined direct physical loss or damage as they (and others before them have argued it should be interpreted. But defendants did not do so."
On Feb. 15, Bryan County District Court Judge Mark Campbell issued a similar ruling in a case brought by the Choctaw Nation.
The Oklahoma Supreme Court consolidated both appeals in retaining jurisdiction, which it does in cases that have "particular importance to the state or to public policy," said Roger Butler, of Secrest Hill Butler & Secrest in Tulsa, Oklahoma, who represents Evanston Insurance Co., one of the insurer defendants.
He called the decisions in both cases "outliers."
"The threshold issue is whether or not any tribal property has suffered direct physical loss or damage," Butler said. "Has a gaming table actually been damaged? Has a slot machine been damaged? And the arguments of the insurers is there's no physical loss or damage to the property itself. The business interruption claims arise out of simply closing the casino without physical damage or loss."
Michael Burrage, of Whitten Burrage in Oklahoma City, and Brad Beckworth, a partner at Nix Patterson in Austin, Texas, who both represent the Native American tribes, did not respond to requests for comment.
In the federal courts, appeals are pending before the Eighth, Ninth and Third circuits.
Dozens of cases are now before the Ninth Circuit, including one in which the plaintiff, a children's clothing store in San Francisco called Mudpie Inc., is seeking reversal of a Sept. 14 decision granting dismissal for Travelers Insurance.
"To date, no federal appellate court has addressed the availability of all-risk business insurance for closures due to pandemic-related public health orders," wrote Mudpie's attorney, Andre Mura, of Gibbs Law Group in Oakland, California, in a Jan. 7 opening brief. "For tens of thousands of businesses, the outcome could make the difference between continued operation and bankruptcy."
Mura, citing a "novel issue of state law," has asked the Ninth Circuit to certify before the California Supreme Court the question: "Could business interruption insurance for all risks of 'direct physical loss of or damage to' covered property be reasonably construed to insure against the loss of business property to generate income as a direct result of state and local orders suspending, or severely curtailing, operations of non-essential businesses amid the COVID-19 pandemic?"
Travelers Casualty Insurance Company of America, represented by Deborah Stein of Gibson Dunn & Crutcher in Los Angeles, noted in its brief opposing certification that the California Supreme Court had rejected a similar petition involving another COVID-19 business interruption case.
"While the California Supreme Court may eventually reach the issue plaintiffs seek to certify, the court appears to have decided to allow the case law to develop in the Courts of Appeal first," she wrote.
Even United Policyholders, while siding with Mudpie on the merits, agreed in its brief that the case wasn't fully developed enough to go before the California Supreme Court.
The case, along with another consolidated with it, is set for oral arguments in August.
The Eighth Circuit, meanwhile, heard oral arguments on April 14 in a case brought by an Iowa dental office against Cincinnati Insurance. Senior Judge Charles Wolle of the Southern District of Iowa granted dismissal on Sept. 29.
Tyler Smith, of Peddicord Wharton in West Des Moines, Iowa, representing the plaintiff, Oral Surgeons, tried to differentiate Cincinnati Insurance's policies from those other cases across the country granting dismissal. But at last month's oral argument, panelists questioned whether Oral Surgeons lost anything physical and not just money.
Daniel Litchfield, a partner at Litchfield Cavo in Chicago, argued that the decision for Cincinnati Insurance is consistent with rulings nationwide.
Despite all the appeals, Baker said it was "very unlikely" that both sides would get clarification soon.
"It's going to take a long time to shake this out, and I'll be really surprised if this shakes out the same way," he said.
By Michael Riccardi | The original version of this story was published on Law.com | See here for the full article and more resources