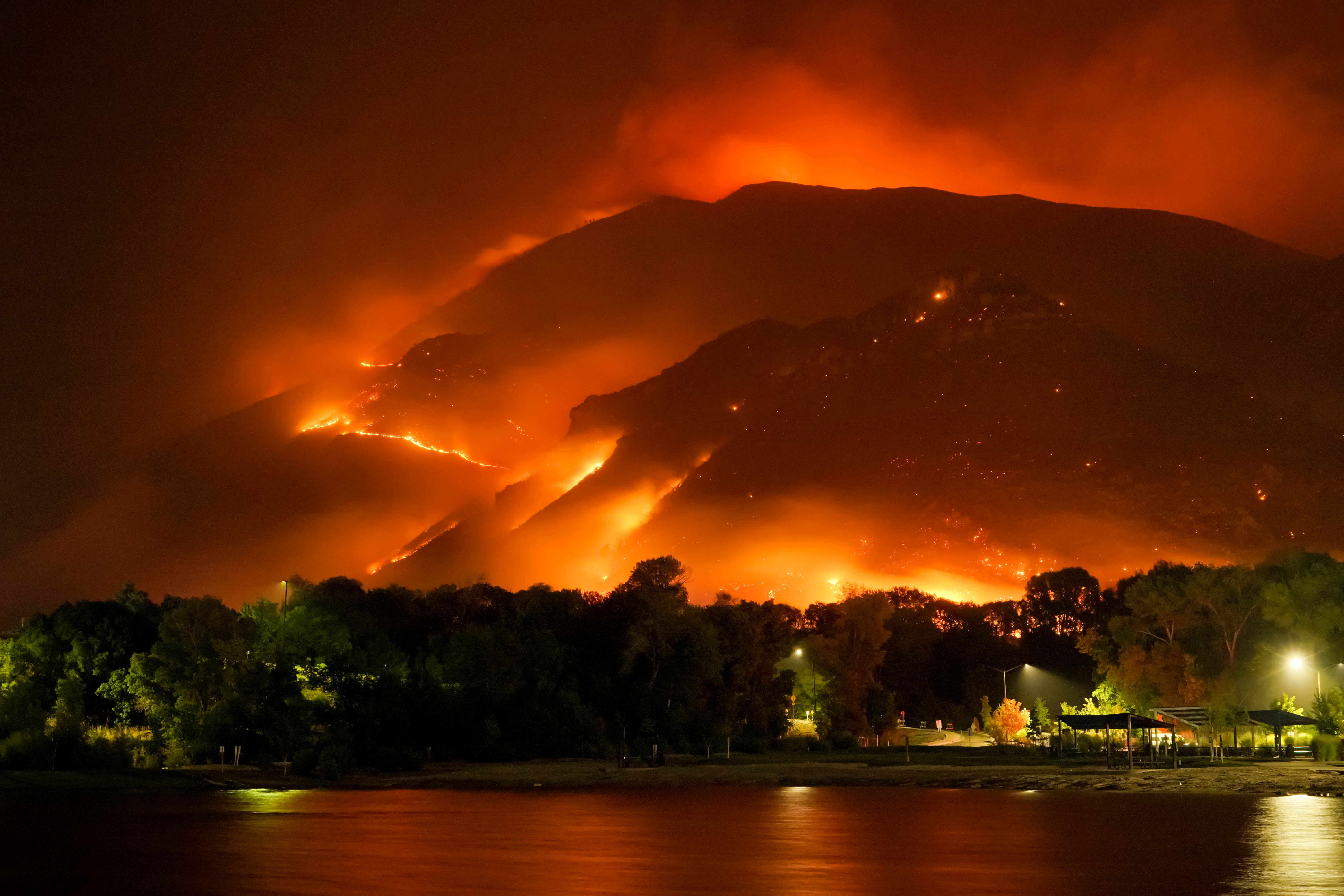 The number of wildfires is projected to increase up to 14% worldwide by the end of this decade and continue to grow steadily over subsequent decades; up to 30% by 2050 and 50% by 2100, according to the United Nations Environment Program (UNEP)report "Spreading like Wildfire: The Rising Threat of Extraordinary Landscape Fires."
Wildfires are anticipated to grow in frequency and intensity in the coming decades as a result of climate change and land-use changes, according to the UNEP. The report concluded that there will always remain at least a residual risk of wildfires that cannot be avoided, and that "we therefore must learn to live with fire."
This means that for some areas a flexible fire response plan is needed at times as a wildfire could have a desirable ecological benefit without risking "key human values," according to the report. For other areas, this could mean plans focus on reducing wildfire occurrences by decreasing the potential for accidental ignitions.
However, most regions with high wildfire risks should emphasize "rapid, appropriate and effective initial attack on unwanted fires" before they develop into emergencies.
"This requires improved ability to quickly assess which fires may not need immediate suppression, as discussed above, and less emphasis on sustained action on large fires that are predominantly beyond control," according to the report.
Rebalancing fire management budgets
To stall this trend, the UNEP recommends governments adopt a "Fire Ready Formula," which suggests, as a starting point, that wildfire management budgets are divided as follows:
Planning: Up to 1%
Prevention: 32%
Preparedness: 13%
Response: 34%
Recovery: 20%
Currently responding to wildfires accounts for more than half of budgets, while planning receives just 0.2% of wildfire management budgets.
"Current government responses to wildfires are often putting money in the wrong place. Those emergency service workers and firefighters on the front lines who are risking their lives to fight forest wildfires need to be supported," Inger Andersen, UNEP executive director, said in a release. "We have to minimize the risk of extreme wildfires by being better prepared: invest more in fire risk reduction, work with local communities and strengthen global commitment to fight climate change."
More collaboration needed
The report also highlights the importance of sharing data, information and analysis to improve wildfire forecasting and understanding, something the insurance industry continues to advocate for, according to David Snyder, vice president for American Property Casualty Insurance Association's (APCIA) policy, research and international division.
This includes increased access to newer tools and technology to better model catastrophic risk that incorporates future impacts, such as climate change, along with updating public fire hazard maps, increasing climate hazard disclosures for individual properties and allowing insurers to provide critical signals through risk-based pricing, Snyder noted.
"As wildfires continue to grow in size and devastation in the U.S. and abroad, it has never been more important for consumers and policymakers to focus on preparedness, reduce the likelihood of having property damage," Snyder said in a release.
To make communities more resilient against wildfires, policymakers should focus on introducing stronger building codes backed up with better enforcement, according to the APCIA, which is also calling for improved land-use planning, infrastructure investments and fuel load reductions in areas at risk of wildfires.
Concerning building codes, research from the U.S. National Institute of Building Sciences indicates that for every $1 spent on natural hazard mitigation in new code construction up to $11 in disaster repair and recovery costs can be saved.
"Wildfire preparedness is a community effort, and we encourage residents to work with their neighbors and get them involved in preparedness because ultimately, their risk is your risk," Snyder said. "Residents also can make a difference by becoming more financially prepared for natural disasters such as wildfires. This begins by reviewing your insurance policy with your agent on a yearly basis to make sure you have the right amount and types of coverage."
This article was written by Steve Hallo with NU Property Casualty 360. To learn more, visit:  https://www.propertycasualty360.com/