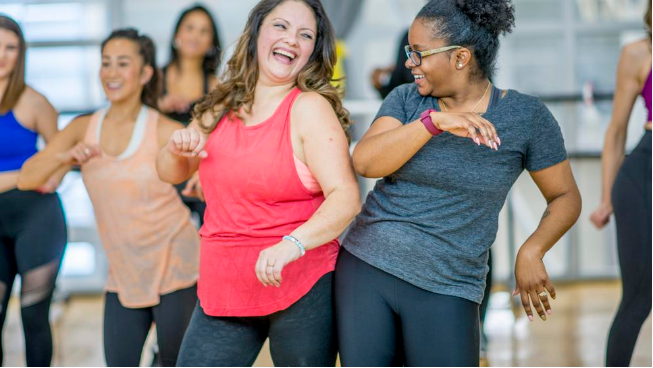 Employee stress, anxiety and burnout are on the rise. Surveys show that mental health has been declining for years. Given the current challenges facing employees, you may be among the many organizations looking to ramp up their wellness efforts.
But what worked in the past may not work right now. In fact, research in the Harvard Business Review (HBR) suggests that traditional wellness initiatives could end up being counterproductive.
Instead, HBR emphasizes the importance of social connections in wellness initiatives. After years of physical distancing, strengthening employee relationships is more important than ever.
Following are four ways to improve your wellness efforts:
Go beyond individual pursuits.
Foster social connections.
Take relational pauses.
Incorporate employee well-being in productivity measurements.
Go beyond individual pursuits
In recent years, wellness efforts have focused on individual pursuits. Common examples include mindfulness apps, online fitness classes and financial education webinars. These benefit offerings can be a valuable component of overall wellness, but your employees also need to be connected to other humans.
HBR notes that feeling disconnected from colleagues can be as unhealthy as smoking, heavy drinking or lack of exercise.
Framing employee wellness as a team effort, not just a solo endeavor, can enhance the reach and impact of your benefits. It allows emotional challenges to be spread across a team and validates the individual experiences of your employees.
Team initiatives can be stand-alone efforts or incorporated into your current offerings. For example, you could organize group walks or virtual chats based on common concerns such as financial stress, chronic health conditions or workplace anxiety. If you offer yoga classes or mindfulness exercises, build in time at the end to discuss work concerns or emotional challenges.
Foster social connections
A fitness class or personal finance workshop will reach some of your employees, but not all. You can extend your reach by fostering social connections inside and outside the workplace.
At work, schedule more team gatherings and department celebrations. They don't have to be elaborate or costly. Carving out dedicated time during the workday for colleagues to connect can help reduce stress, anxiety, loneliness and burnout, according to HBR. Off-site meetings can also get employees away from their desks and more focused on face-to-face interactions.
In addition, your wellness benefits can extend to employees' personal lives. Consider arranging a volunteer effort at a local food bank or community organization. This can increase employees' sense of purpose and connect colleagues who may not work together in the office. Other ideas include regularly scheduled happy hours, bowling leagues, book clubs and knitting groups.
On top of improving individual well-being, shared activities can increase employee satisfaction and engagement in the workplace, according to Forbes.
Take relational pauses
Relational pauses are intended to reflect on how work duties are impacting your team on a human level. When done correctly, these pauses can improve authenticity and empathy among colleagues.
Relational pauses don't need to be long, and they aren't complaint sessions. They are meant to discuss obstacles, validate employees' feelings and work toward solutions.
Ask questions about what motivates and frustrates employees. As a team, look for commonalities, differences and potential improvements.
HBR suggests using relational pauses:
At the beginning or end of meetings
During emotional arguments
After a setback such as losing a client
Following resignations or layoffs
You can also incorporate relational pauses into your wellness efforts. Create dedicated listening and sharing sessions or make time during fitness classes or group meditation sessions.
Incorporate employee well-being into productivity
An article in Inc. Magazine notes that productivity shouldn't be measured solely on individual output, emails, phone calls, hours worked and similar metrics. An equally important component is employee well-being.
When employees feel mentally and physically well, individual and organizational results improve. HBR cited research showing that when teams approach adversity and stressful obstacles together, they perform better than those that attempt to deal with setbacks individually.
Well-being is not as easy to measure as clock-ins and clock-outs, but it is vital to your wellness efforts. Measurements can include short pulse surveys to employees and regular supervisor check-ins to gauge employee stress and satisfaction.
Including employee well-being in your productivity measurements is a way to acknowledge the importance of wellness initiatives and create organizational accountability for these offerings.
Strengthening your wellness efforts
Through collective wellness efforts, you can improve employee resilience, interpersonal communication, collaboration and problem-solving.
For more ideas on enhancing employee well-being, talk with your insurance broker or benefits adviser. They can help you examine collective wellness ideas to enhance your current offerings.