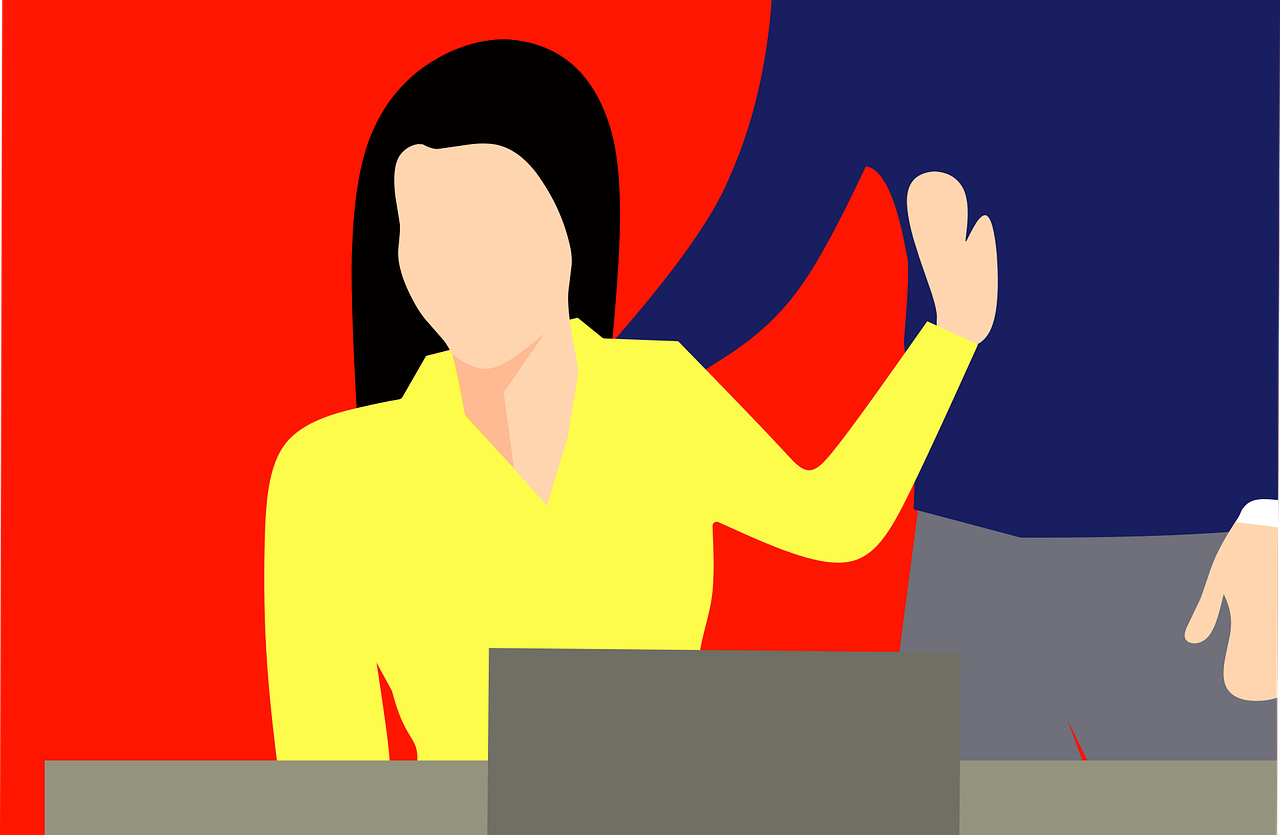 The Department of Fair Employment and Housing now provides free online training courses on preventing sexual harassment and abusive conduct in the workplace.
California law requires all employers of 5 or more employees to provide 1 hour of sexual harassment and abusive conduct prevention training to nonsupervisory employees and 2 hours of sexual harassment and abusive conduct prevention training to supervisors and managers once every two years. The law requires the training to include practical examples of harassment based on gender identity, gender expression, and sexual orientation.
CAVEAT FROM BIS:
While this offering is free and could be a valued resource for certain employers, there are some distinctions between this and the paid versions offered through ThinkHR and CEA. This is not like an online platform which has capabilities to track when employees need to retake the training and house their certificates. This means employers will need to build out procedures for how they are going to track their own employees and make sure no one falls through the cracks.
To better clarify the differences, the CEA (California Employers Association) created the below graphic…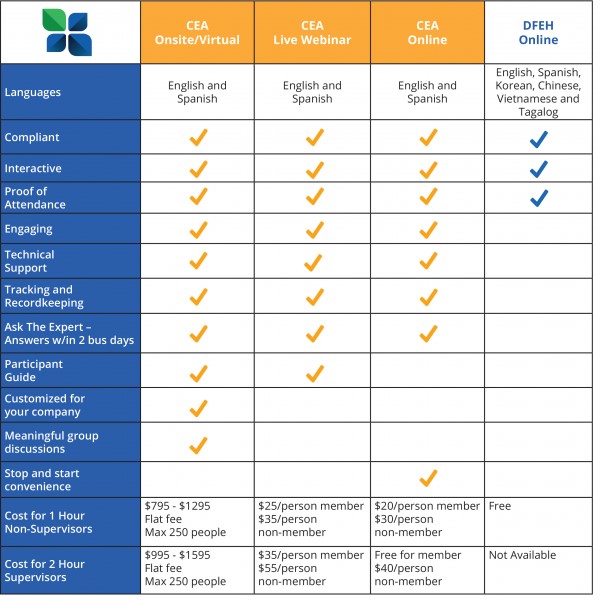 If you want to go the paid route with CEA, visit: https://www.employers.org/pages/harassment-prevention/
If you would like to take advantage of this new, free training, visit: https://www.dfeh.ca.gov/shpt/
Should you have any questions, we're here to help!