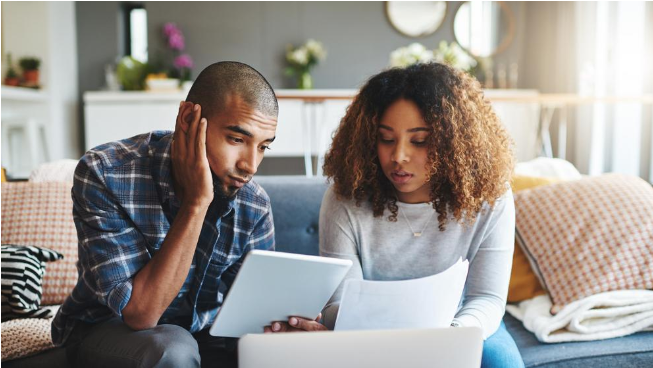 It's no fun being on the receiving end of an insurance claim denial. But you can do a few things to help prevent or appeal a claim denial.
Provide documentation when filing your initial claim
It's your responsibility to prove your loss, not the insurance company's. Depending on the damage magnitude (like the aftermath of a hurricane), insurance companies will look for ways to reduce their financial responsibility to policyholders.
First and foremost, document the damage, even if you can't get in touch with your agent immediately. Stay vigilant about your safety and protecting your property until you're ready to proceed with the claim.
When submitting your initial claim:
Show evidence of the loss — Proof is essential for documenting your loss. It can be physical samples of damaged items, photos, videos or anything that offers a clear before-and-after comparison. If you can, avoid discarding the damaged goods and leave them in place instead (or create a sample junk pile) until the claims adjuster arrives. Water level marks and other signs of damage can tell the story for you.
Establish proof of ownership — Receipts and home inventories are invaluable when filing a claim. Even if you have a picture of your demolished sofa and television, you'll want receipts showing that they were an imported silk custom long sofa and a high-speed quantum LED television. Otherwise, you might end up with cheaper substitutes. A detailed home inventory can save the day.
Mind what you say — Think of making a claim like making a statement in court. What you say may be used against you or for you. Try to connect with your independent agent or broker before making a claim directly with the insurance company to get their advice on the situation. If you can't talk with your agent or broker before making a claim, the next best thing is to be factual and brief.
Note dates and times — Take a video of the damage as it's occurring (if you're not in danger). Let's say you're safely in your house while a hailstorm pounds the roof and windows. You're in no immediate danger, but it's an opportune time to create a record. Set your video to display the date and time, then document the storm. Video footage like this could help solidify your claim about the damage in your area.
Keep detailed records during the claims process — Maintain records so you'll have proof to reference later, if needed.

Keep a log of people you spoke to, including their names, what they said and the dates you connected.
Follow up significant conversations with a written summary of what was said and email it to the people involved, including your insurance agent.
Retain copies of emails, texts and documents.
Save photos and videos.
Satellites and drones
Insurance companies often use satellites and drones to review damage from overhead. If you're concerned about delays in gaining access to your property, ask your insurance company if they'll use drones to survey the damage and if they'll meet with you in person or virtually.
Don't fall for fraudster pressure tactics
Always ask for identification before allowing someone into your home, especially after a catastrophic weather event. Scammers pose as insurance adjusters or door-to-door contractors after a disaster to prey on people when they're vulnerable.
Do not sign any claims of responsibility or agreements that waive your rights during the evaluation and investigation process. An insurance company will not come to your house and ask you to sign off on a claim or scare you into a one-time offer. If someone asks you to do this, refuse. No reputable company would force you to sign something on the spot, even if it were a legitimate document.
If you're unsure, ask for identification and call your insurance company to verify all offers and personnel.
Checking the status of your claim
Many insurance companies use online self-serve portals to track the claims process. It helps to have your claim identification number handy. If you don't have access to a portal, you can call a toll-free number to speak to a customer agent.
If you use an independent insurance agent, they work for you and not the insurance company. When you call an insurance company directly to make a claim or check on the status of a claim, it's not the same as calling your agent.
If the insurance company denies your claim
The insurance company must send you a written response citing the reason for the denial and the section of your insurance policy that supports their denial. They'll also include instructions on the appeals process and deadlines for an appeal.
If you disagree with your insurance company's decision, you have the right to file an appeal.
Take note of the deadline for an appeal on your claim denial. Respond within that time frame.
Keep a record of when you submitted the appeal. (Get a certified mail receipt or mail tracking option.)
Maintain communication with your independent insurance agent. Call them as soon as you get your denial — don't assume they know the details.
Once you file an appeal, you have some options:
Hire a licensed public insurance adjuster. Unlike the insurance company's claims adjuster, public adjusters work for your interests. (Pro tip: You can hire a public adjuster when you file your initial claim, too — you don't have to wait for an appeal.) They have special training and insurance expertise. They can help you:

Evaluate the details of your insurance coverage
Document the scope of the damage
Negotiate your claim and possibly expedite the process

Consult a lawyer. Choose an attorney who has direct experience with property insurance claims, not just an understanding of property law. They'll review your insurance policy and give you advice.
Mediate the issue. You'll still need documentation, legal representation and a public insurance adjuster.
File a complaint with your state's department of insurance. They'll review your claim details to ensure the insurance company handled it appropriately.
Call your insurance agent
Talk to your agent if you have doubts about filing or appealing a claim. They can help you figure out the best way to handle it.