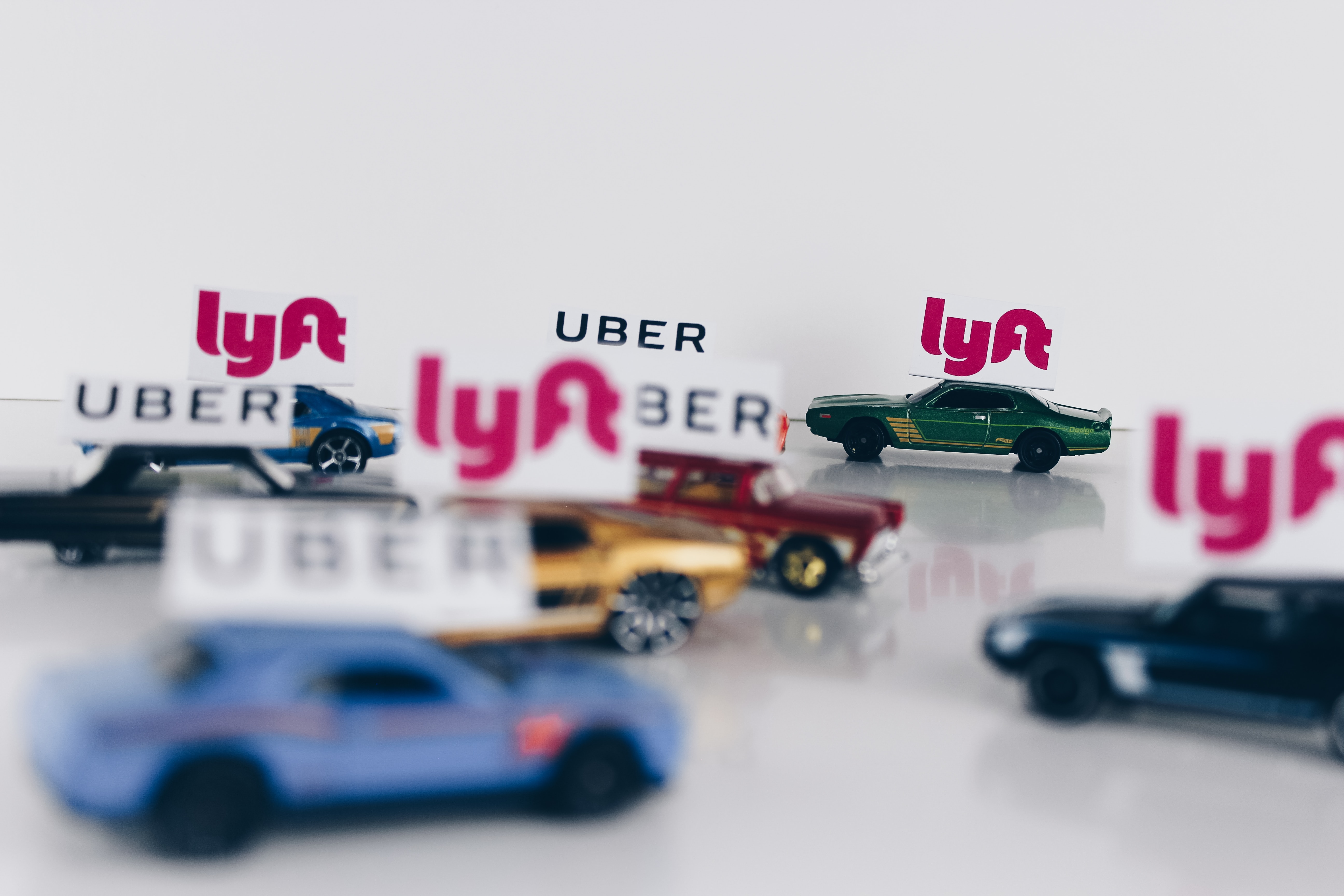 As New York lawmakers prepare legislation to regulate the state's gig economy, one app company has pitched reclassifying workers who put in at least 25 hours a week as full-time employees.
Workers for on-demand companies, such as drivers for the ride-hailing app Uber Technologies Inc., are often classified as independent contractors and as a result don't have the same benefits, and wage and hour protection as full-time workers.
Labor groups say gig workers deserve the same benefits and safeguards as traditional employees. Business lobbying groups have pushed back, saying reclassifying on-demand workers would reduce flexibility and force many app-based companies to raise prices.
Oisin Hanrahan, chief executive of household help app Handy, said there should be a threshold that delineates between employees who work full-time for a single app-based company and workers who pick up a few hours here and there.
"You should be able to make a business model work with full-time employees if they're working 25, 30 or 40 hours a week," Mr. Hanrahan said in an interview. "But we shouldn't have the same conversation if someone's only working five to six hours a week."
The New York state Assembly will hold a hearing Thursday as lawmakers consider legislation to extend employment protections to gig workers. State Sen. Diane Savino, a Democrat from Staten Island, said she is drafting a bill that would do that without stifling the innovation economy and expects it to be formally introduced in the coming weeks. State lawmakers will begin their new legislative session next month.
Mr. Hanrahan supports paying all workers at least the minimum wage and creating a benefits fund that would be administered by a third party and available to workers across all app-based companies.
Most of Handy's workforce wouldn't be affected by Mr. Hanrahan's proposed legislative changes because they clock fewer than 25 hours a week, he said. The app's New York-based workers also earn more than the minimum wage, with handymen and women making an average wage of $22 an hour, cleaning people making about $17 an hour, and both groups keeping 100% of their tips.
The minimum wage in New York varies based on location. All New York City employers will pay a minimum $15 an hour as of Dec. 31. The minimum wage will increase to $13 an hour for Long Island and Westchester employers and to $11.80 in the rest of the state.
Union groups and lawmakers want legislation that would more clearly establish the criteria for full-time employment. As it is now, the state Labor Department investigates a variety of factors, such as the type of work and how it is performed, to determine whether a company is properly classifying its workers as independent contractors.
Mario Cilento, president of the New York state AFL-CIO, a labor coalition, said Handy's proposed 25-hour threshold was unacceptable. Gig workers should get employment benefits, such as workers' compensation insurance, that part-time workers now receive, he said.
"All gig economy workers should be considered employees and have the same rights and protections as all other employees in the state of New York — including the right to organize," he said.
A spokesman for Uber said the company hasn't reviewed Handy's proposal in detail but said its drivers are eligible for benefits through the New York state Black Car Fund, which provides worker-compensation insurance.
James Parrott, an economist at the New School who has studied the gig economy, said establishing an hourly threshold as an employment test for gig workers could encourage companies to reduce worker hours to cut employee costs.
"That's such a huge risk that I can't imagine this approach would get very far in Albany," Mr. Parrott said. "It's like putting the welcome mat out for greater employment abuse."
Mr. Parrott said app-based gig workers are a small subset of the 1 million New Yorkers he estimates are misclassified as independent contractors. Many of these workers are in low-wage professions, such as cleaning, restaurant delivery and some construction jobs.
Mr. Hanrahan said his proposal would provide workers with benefits and worker protections.
Julie Samuels, executive director of Tech: NYC, which represents technology companies, praised Handy for stepping forward with a proposal. "There's going to be a real debate, and industry, labor gig economy workers and other stakeholders are all going to be at the table, " she said.
In California, a new law limits the ability of on-demand companies to classify their workers as independent contractors. Uber, Lyft Inc. and other ride-share and driving-related app companies such as DoorDash Inc. have said they would spend a combined $90 million on a ballot measure to change parts of the law that they say limit their workers' flexibility.
| | |
| --- | --- |
| Publication Date | 12/04/2019 |
| Source: | Dow Jones News Service |
By Kate King and Jimmy Vielkind

This article is being republished as part of our daily reproduction of WSJ.com articles that also appeared in the U.S. print edition of The Wall Street Journal (December 4, 2019).