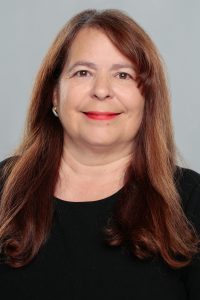 Bender Insurance Solutions is proud to announce that we have welcomed Dee Cotto to the team as a Claims Specialist in our Commercial Lines Department.
She joins the team with 30 years' experience in the insurance industry from her prior roles as Operations Manager for a small agency and 28 years as a Claims Adjuster. As a Claims Specialist for Bender Insurance Solutions, Dee provides expert claims handling advice and advocacy for businesses across Northern California.
"I enjoy partnering with my clients throughout the claims process and providing superior customer service every step of the way.  Making new connections is very important to me."
Dee resides in Florida and has a large family.  She enjoys spending time with her Siberian Husky "Chance", long walks in the beach, rivers or many beautiful parks in Central Florida.  Her weekends are busy with family time and she is very proud of her son David who is serving in the US Army.