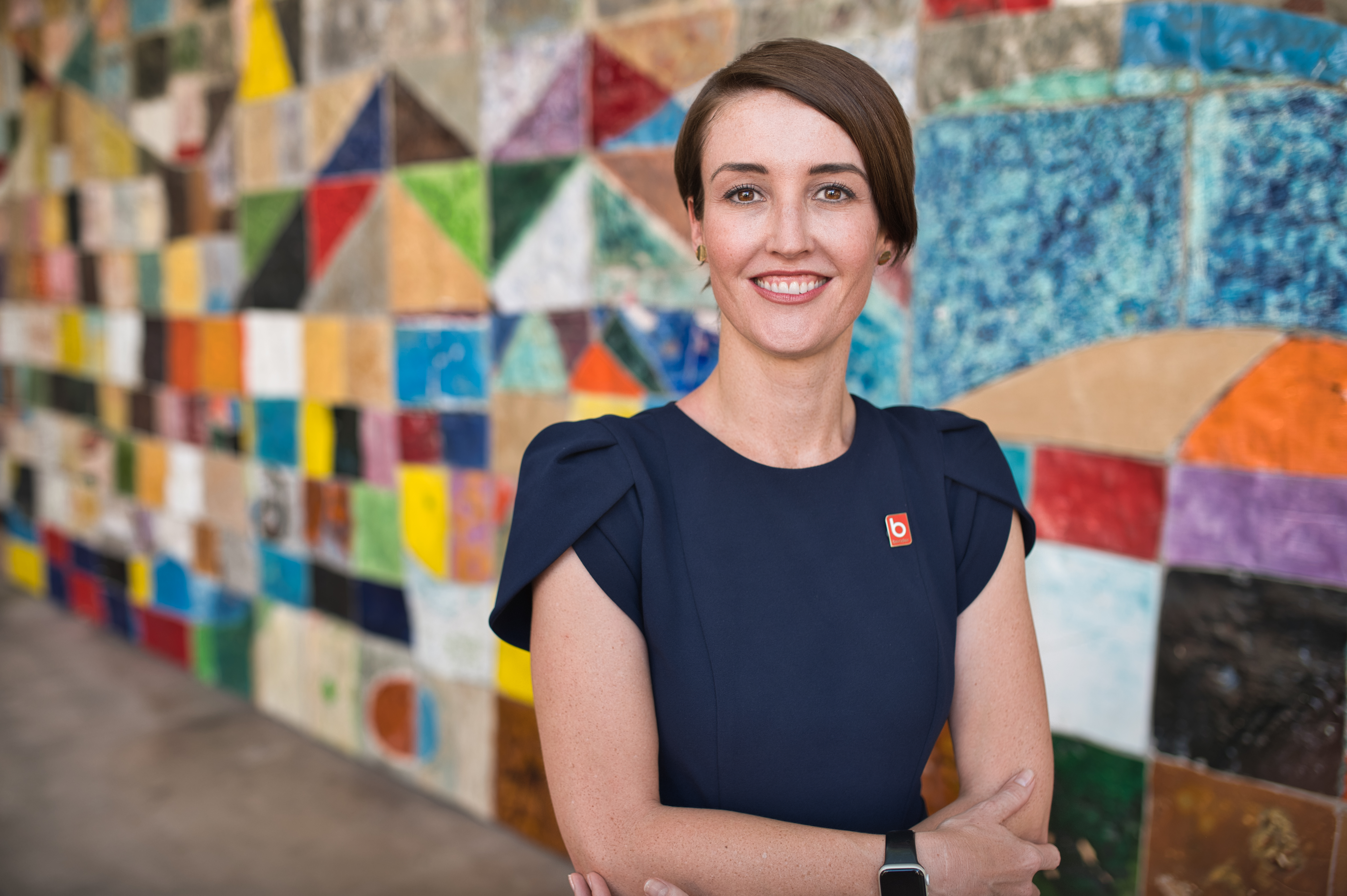 The Board of Directors of Bender Insurance Solutions, the largest independent, employee-owned and family-led insurance brokerage in the Sacramento region, has unanimously voted to approve Maggie Bender-Johnson the next Chief Executive Officer. Maggie will step into this new role following the retirement of the current CEO, Stephen Bender, in November of this year.
Maggie has been with the firm for 17 years, serving as President since 2017. Prior to her leadership role she served as a commercial insurance broker to many local real estate organizations. As CEO for Bender Insurance Solutions, Maggie is responsible for creating shareholder value, ensuring predictable profitable growth, and serving as a steward of the Bender family brand.
"I have so much excitement about the organization we're building together here at Bender Insurance Solutions. We have the perfect blend of experience, innovation, and talent; our employee-owners are passionate to meet the opportunities of tomorrow."
A Sacramento-region native, Maggie has a special understanding of the region's distinctive risks, in-depth insight into the local insurance marketplace and a good awareness of the region's philanthropic community. Maggie has served on different boards and committees and is currently the Board President for the Capital Region Family Business Center.
Maggie resides in Nevada County with her husband and four dogs. She enjoys working outdoors, hiking, LEGO, vegetarian cooking/eating and spending time with her family.
ABOUT BENDER INSURANCE SOLUTIONS
Founded in 1938, Bender Insurance Solutions is one of Northern California's largest independent insurance brokerages. Headquartered in the Sacramento region and serving clients throughout the Western United States, the company focuses on enhancing and influencing strategies to support the growth and success of its clients. Bender offers a comprehensive suite of business and personal insurance products such as commercial insurance, surety bonds, homeowners insurance and auto insurance; specializing in an array of industries including construction, commercial real estate, healthcare, manufacturing, technology, agriculture and much more. Employee-owned and family-led for 80+ years, the company's mission is to provide protection, superior service and education to those who matter most, their clients. For additional information, please visit www.MyBenderSolutions.com or call (916) 380-5300.