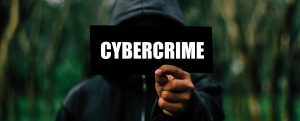 As large-scale cyber attacks continue to make headlines on a regular basis, many businesses have started to realize the importance of safeguarding their systems and data. However, hackers will keep exploiting cyber defense trends and new technology to steal valuable information and cause chaos.
Staying aware of developments in cyber security can help your business prepare an effective response plan. Credit reporting agency Experian recently released its 2019 data breach industry forecast, which predicts the five biggest cyber threats for the year:
1. Biometrics—Device manufacturers like Apple, Google and Samsung have started to use biometric scanners as a more secure form of authentication. But as fingerprint and facial recognition systems become more popular, hackers will start to target servers that store biometric data.
2. Digital skimming— Criminals have used skimmers to steal credit card information for decades, but hackers are looking at a digital version of this crime that can target e-commerce websites.
3. Wireless carriers— Recent security tests have found that hackers can infiltrate the signaling platform that allows wireless carriers to connect to each other. As a result, hackers may be able to start a large-scale attack on a motor carrier and remotely access data on smartphones.
4. Cloud vendors— Hackers have targeted cloud computing systems before, but mostly focus on individual businesses instead of the service providers. If a large cloud vendor is attacked, it could expose data from thousands of businesses that assumed their data was safe.
5. Gaming— Nearly a quarter of the world's population play games, according to Experian. And since games require downloading third-party software and setting up anonymous accounts, hackers can easily infiltrate systems to install malware or steal financial information.
Are you concerned about your cyber security? Contact your team at Bender for help: 916-380-5300